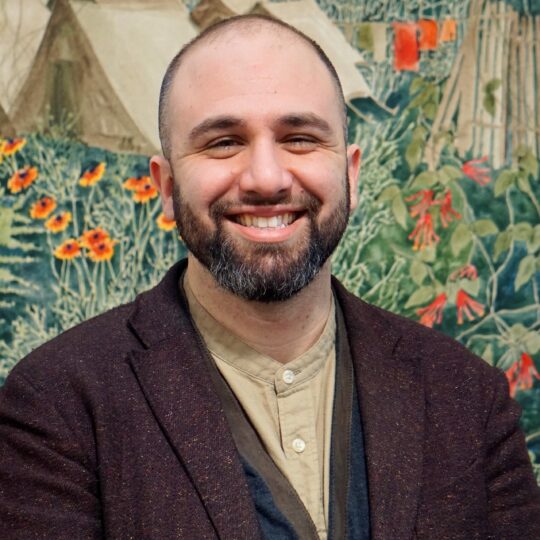 ---
Assistant Professor Of World Religions And Intercultural Studies Supported By The Johnson-fry Endowment/program Director For Eco-justice
Munjed M. Murad is the Assistant Professor of World Religions and Intercultural Studies supported by the Johnson-Fry Endowment at United Theological Seminary of the Twin Cities. He is also the program director for Eco-Justice. His research interests include Islam, Christianity, mysticism, comparative religion, and the natural environment. He holds a Master of Environmental Management degree from Yale School of the Environment, where he studied religion and ecology. For his doctorate of theology at Harvard Divinity School, he defended a dissertation entitled "A Tale of Two Trees: Unveiling the Sacred Life of Nature in Islamic and Christian Traditions."
Degrees
Doctor of Theology, Harvard Divinity School, 2022
Master of Environmental Management, 2012
Bachelor of Business Administration, The George Washington University School of Business, 2010
Recent Publications
"Perceiving Nature: Rumi on Human Purpose and Worship by the Cosmos." In

 

Green Theology, edited by Lejla Demiri and Mujadad Zaman. Tübingen, Germany: Mohr Siebeck, forthcoming.
"Sufi Views of Nature." In

 

Handbook of Sufi Cosmology, edited by Alexander Knysh and Christian Lange. Leiden, Netherlands: Brill, forthcoming.
"Vicegerency and Nature: Ibn 'Arabī on Humanity's Existential Protection of the Environment." In

 

Voices of Three Generations: Essays in Honor of Seyyed Hossein Nasr, edited by Mohammad Faghfoory and Kathrine O'Brien. Chicago: Kazi Publications, 2019.
"Inner and Outer Nature: An Islamic Perspective on the Environmental Crisis." In

 

Journal of Islam and Science

 

10, No. 2 (February 2013).