Many Voices. United.
United is a place where you can ask big questions, take big risks, wrestle with big problems, and grow your capacity as a leader and a person. Social transformation is soul-stretching work, but at United, you don't do it alone. You're surrounded by people from different backgrounds and perspectives who are there to support you, love you, challenge you, laugh with you, and cry with you. Our diverse and engaged community will be there to lift you up and help you grow. Together.
Want to Experience It For Yourself?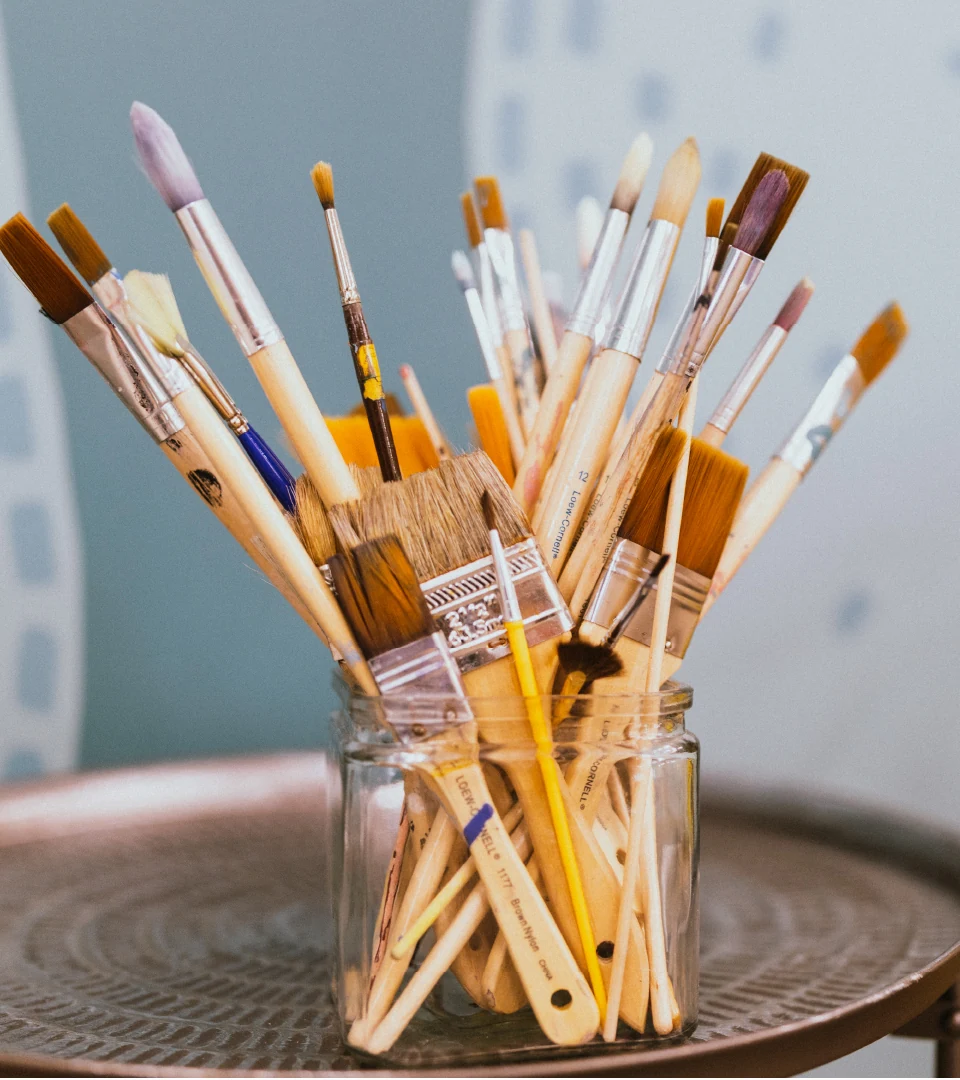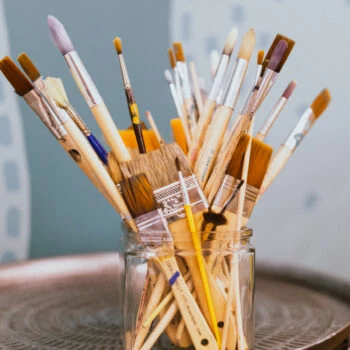 Envelop Yourself in the Arts
At United, theological education is about more than just academics; it's about shaping a new reality, and artistic expression is one of the most powerful ways to explore what that might look like. Whether you consider yourself an artist or not, you'll benefit from the infusion of art in everything we do at United. From ever-changing art displays across the campus to academic concentrations in Theology and the Arts, creative expression is an integral part of what makes United such a unique and vibrant place.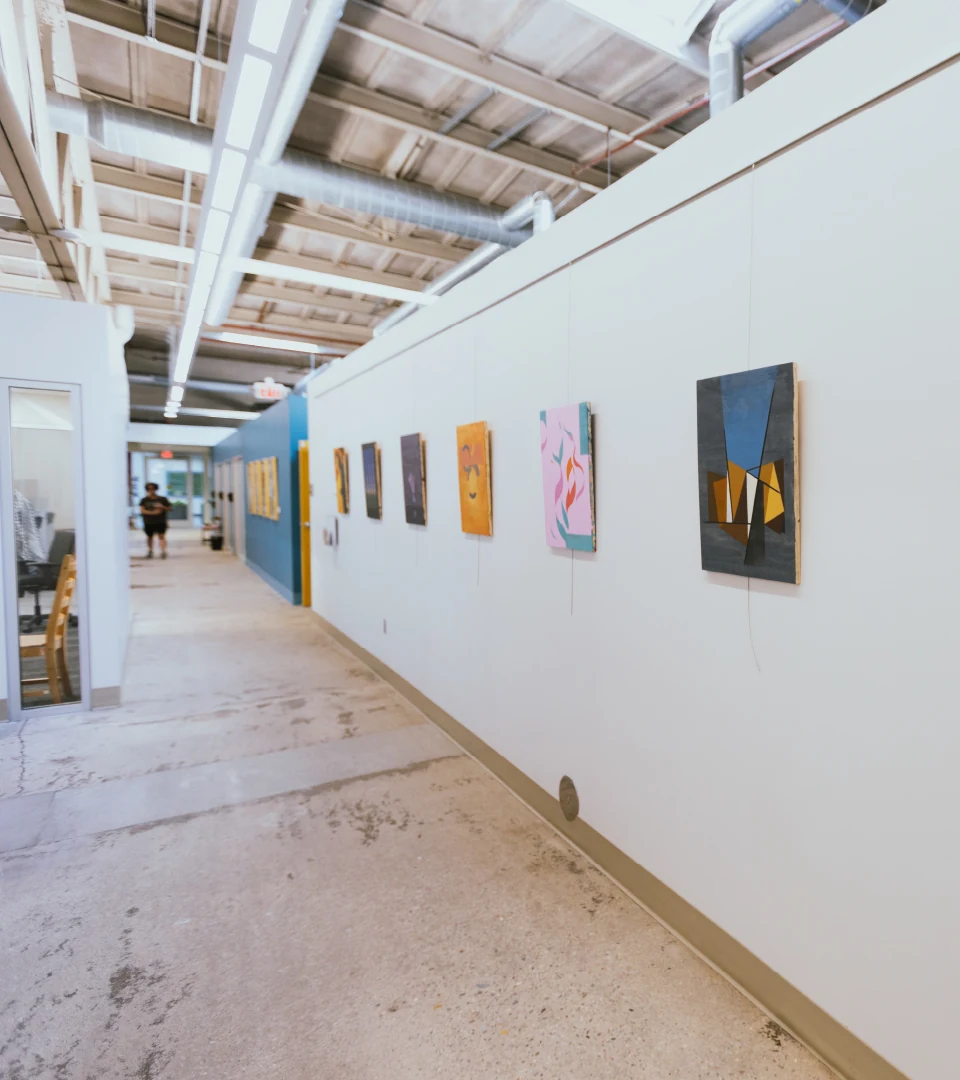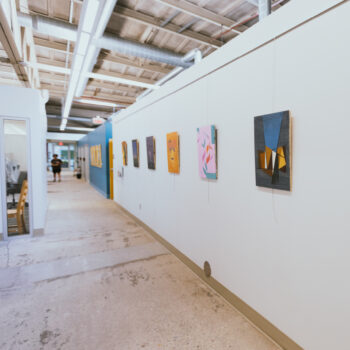 Meet Us at The Intersection
United has been a leader in exploring the intersection of theology, art, and social justice since its founding in 1962, and this exploration lives on today in The Intersection—where doing is a part of transforming ourselves and our world. The Intersection supports our curriculum by offering workshops, practicums, exhibitions, community events, and other artistic experiences.
The Intersection is:
Vibrant—Igniting imaginations, enlivening beliefs, taking risks, and stirring the core of our spiritual lives through art.
Collaborative—Connecting, interpreting, and channeling a living, flowing causeway of energy.
Experiential—Nurturing creativity and compelling a response from both The Creator and The Witness.
Stay tuned for information about upcoming events!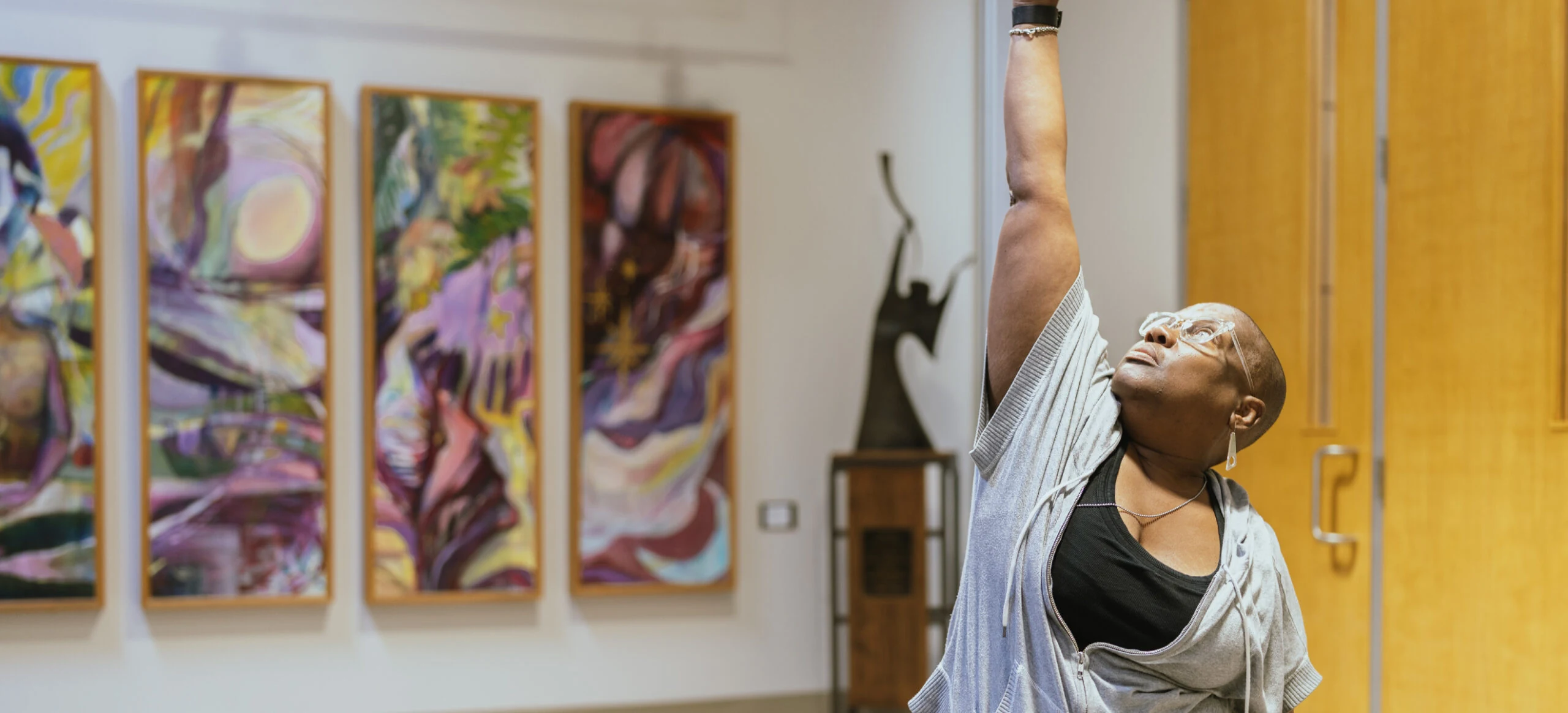 Join a Student Organization
At United, we're better together. This is why we encourage you to become a member of at least one campus or online group during your time with us. We've listed just a few of the many active organizations below to get you started.
Distance Students Zoom Group—All distance learners are invited to connect through an engaging, facilitated online conversation.
Black, Indigenous, Multiracial, and People of Color (BIPOC)–This group meets to promote time for reflection, resilience, and reverence. Let us build a community that sustains us joyfully. Bring your prayers, humor, love, and BIPOC passion to this place for us to "be us.
Military Service—This group meets twice a month for camaraderie based on our shared lived experiences of service and how that has impacted our faith/overall lives. We come together to swap stories and support one another.

Queer

 

United Affinity Community (QUAC)–With QUAC, you'll find a space for LGBTQIA+ students, staff, faculty, alums, and broader community members to meet for support, fellowship, learning, and community building.
Student Leadership Collective—Bring your hopes, your dreams, your frustrations, and your sorrows as we nurture this beloved community and strengthen our ties together.
United Church of Christ (UCC) Student Group—A group for support, fellowship, and preparation for ordination and ecclesiastical councils.
Unitarian Universalist (UU) Association—We welcome all Unitarian Universalist students and offer one another support, fellowship, information, and inspiration.
UTS Students With Disabilities—This group is for seminarians who identify as disabled and is a place for community-building and sharing.
UCC & Disciples of Christ—This is a student-led space for UCC/DoC students to come together for fellowship and support as we navigate our seminary journey.
United Pagans—This group seeks to facilitate mutual support and conversation between students who are under the broad umbrella of nominally Pagan traditions or approaches.
50+ Seminarians–Find support from your peers. How are you adjusting to this challenge? How can you discern your calling?
Can't find a group that's right for you?
Band together with other like-minded individuals and start one of your own! Contact your academic advisor to learn how to get started.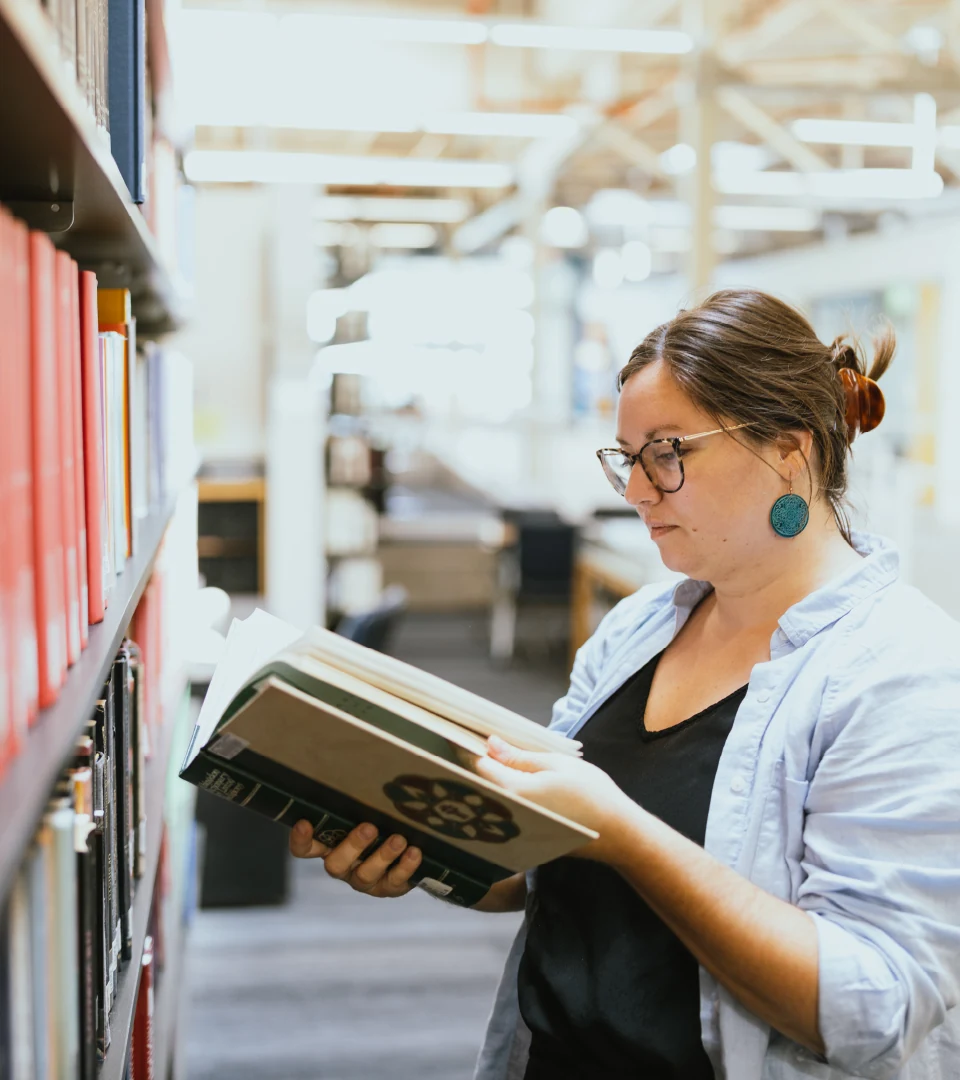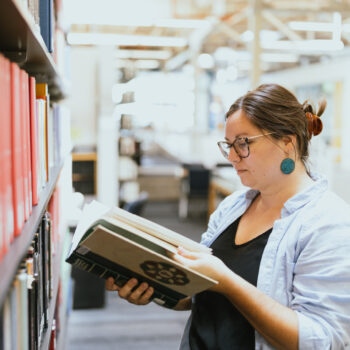 Explore the Spencer Library
The Spencer Library resides at the heart of our campus for good reason—it's more than just a collection of thousands of print and electronic resources. It's a place to meet up between classes. It's a place to study with your peers. And it's a place to find answers, share ideas, and discuss differing viewpoints in a safe and welcoming space.
Experience Life in the Twin Cities
Grab a bite to eat before or after class at one of a dozen restaurants, bars, and cafes within a five-minute car ride from campus. Or, heat your meal in our kitchenette and join friends at one of our many harvest tables. Just visiting? There are plenty of great places to stay that are only minutes away from campus.
Refreshments
Nearby Lodging
Hear From Students Like You
"United is a space for people to come from all ages, all backgrounds and learn different things that empower them and excite them and make them think about things that they never thought about. It's crazy and amazing: it's cramazing!"
Carly Gaeth | MDiv – Theology and the Arts
"I came to United and thought I knew where God was leading me. I thought I knew who I was. But as I move through this third year, I am reminded again that United has been the place where I found the person inside of myself who is strong and willing to speak for justice, love, and compassion."
Kimi Graff | MDiv – Social Transformation & Interreligious Chaplaincy
"United fosters my curiosity and passion, deepens my rigor and intellect, and shapes the person I am towards the person, and minister, I hope to be."
Ray Ann Hommeyer | MA, MDiv – UU Studies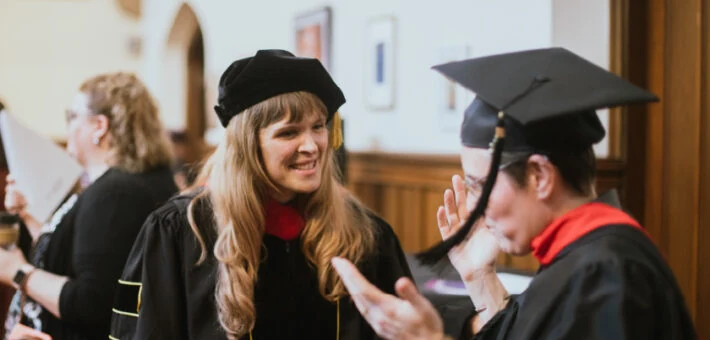 You've Found Your Calling—
Now Take the Next Step
Wherever you're at in your vocational journey, we're here to help guide you.