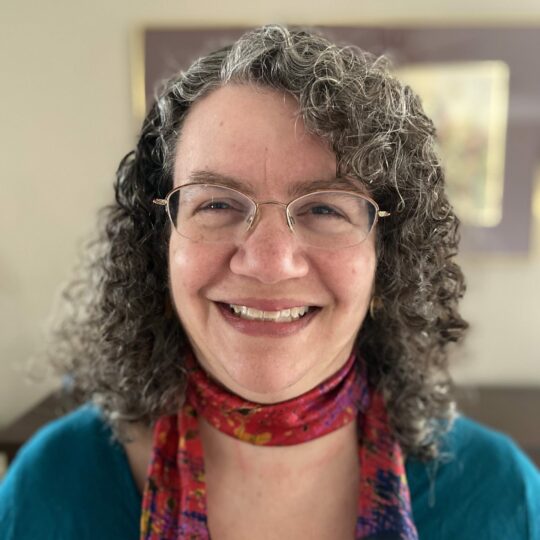 ---
Adjunct Professor
Rev. Lisa Friedman is an ordained Unitarian Universalist minister with over 27 years of experience in parish ministry throughout the Midwest. She currently serves as the Developmental Minister of the Unitarian Universalist Church of Minnetonka. A lifelong Unitarian Universalist from Western New York, Lisa has a passion for the importance of history to inform the present and a deep appreciation of the power of multi-generational congregations to transform our lives.
She previously taught history and polity at United and the MidAmerica Midwest Leadership School, and served as a Teaching Pastor and Modified Residency Advisor at Meadville/Lombard Theological School. Her liturgical writings have been published in How We Are Called, ed. Kirstie Anderson, and Lifting Our Voices: Reading in the Living Tradition. Her articles on history and theology have been published in the Religious Humanism Journal, the UU Christian Journal, and Meadville/Lombard's Journal of Liberal Religion.
Her current volunteer roles include serving on the Board of the Beacon Interfaith Housing Collaborative and as a Good Officer for the Unitarian Universalist Ministers Association. She and her family are an active part of the NE Minneapolis community.
Education
MDiv, Meadville Lombard Theological School
BA History/German Studies, Oberlin College