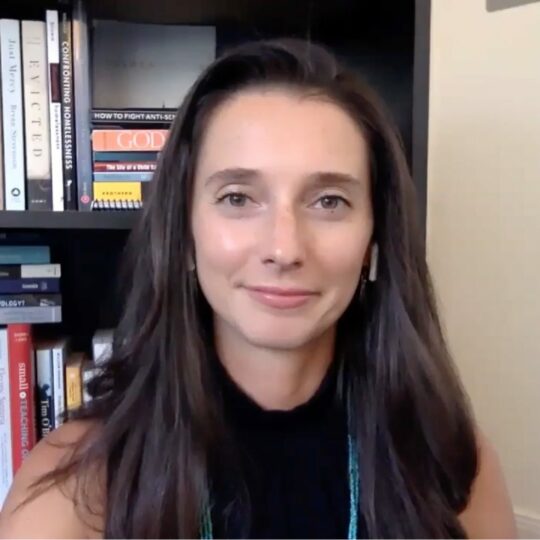 Kate DeConinck
CONTACT
PROFESSIONAL WEBSITE, CV, AND PUBLICATIONS
---
ADJUNCT PROFESSOR
Kate DeConinck, Th.D., is trained as an anthropologist of religion. She earned her B.A. from Connecticut College with a double major in Religious Studies and English, and then went on to complete her M.T.S. and Th.D. from Harvard Divinity School.
Her primary areas of expertise include: religion in America; religion, race, and ethnicity; material religion and memorialization; and, world religions. More specifically, Kate's research centers around the various ways in which individuals and communities respond to mass tragedies and other life-shattering events. Her first major study examined the role of religion at museums and houses of worship in post-9/11 New York City.
Kate has taught religious studies courses at several different schools, including the University of San Diego, San Diego City College, Palomar College, The Bishop's School, Connecticut College, and Southern New Hampshire University. Since 2019, she has also served as the co-director of the Urgent Challenges Collective, an initiative at the University of San Diego that supports research, teaching, and advocacy on the issue of homelessness. Finally, Kate is currently a co-chair of the Teaching Religion Unit of the American Academy of Religion. 
When she is not teaching, conducting research, or writing, Kate enjoys walking her cat, running and doing pilates, traveling, and spending time with her family.
Education
Th.D. Religion and Society, Harvard Divinity School
M.T.S. Religion, Ethics and Politics, Harvard Divinity School
B.A. English and Religious Studies, Connecticut College