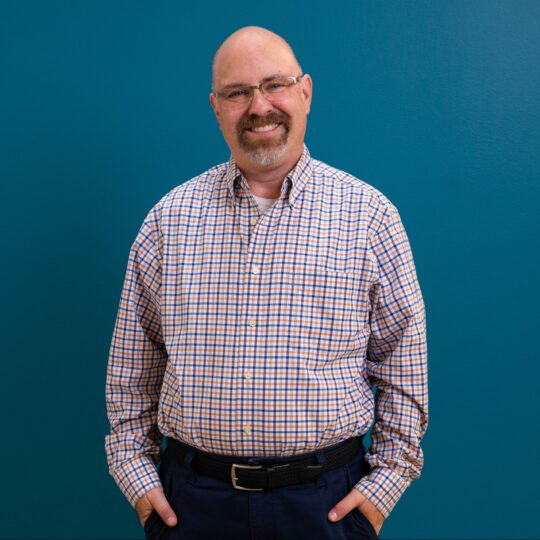 ---
Associate Professor of Social Transformation and Leadership Supported by the McVay Endowment 
Rev. Dr. Justin Sabia-Tanis is an associate professor and the director of the Social Transformation program at United Theological Seminary. He earned his PhD from the Graduate Theological Union in Interdisciplinary Studies in addition to a Master of Divinity degree at Harvard Divinity School and a Doctor of Ministry from San Francisco Theological Seminary.
As a pastor, he served congregations in Boston, Honolulu, and San Francisco and was Director of Leadership Development for Metropolitan Community Churches; he is now with the United Church of Christ.
In his prior work, he served as Managing Director at the Center for LGBTQ and Gender Studies in Religion (CLGS) and directed communications for the Hawai'i Equal Rights Marriage Project, the National Center for Transgender Equality, and Out & Equal Workplace Advocates. He has taught at the University of Arizona, Pima Community College, Iliff School of Theology, and Pacific School of Religion. He lives in Minnesota with his husband, Henry, and their two dogs.
Education:
PhD, Graduate Theological Union, 2017

DMin, San Francisco Theological Seminary, 2003

MDiv, Harvard Divinity School, 1990

AB, Mount Holyoke College, 1987
Books:
Transgendered Ministry, Theology and Communities of Faith

 

(Cleveland: Pilgrim Press, 2003; Wipf & Stock, 2018).

Injustice at Every Turn: The Report of the National Transgender Discrimination Survey

, Jaime Grant, PhD, Lisa Mottet, JD, and Justin Tanis, D.Min, with Mara Keisling, Jody Herman, PhD, and Jack Harrison (Washington, DC, The Task Force Policy Institute, 2010).
Chapters and Journal Articles:
"Grieving Together Through LGBT Bereavement Support Groups," in Adrian Shanker, ed.,

 

Bodies and Barriers: Queer Activists on Health

 

(Oakland, CA: PM Press, 2020).
"Holy Creation, Wholly Creative: God's Intention for Gender Diversity," in James K. Beilby and Paul Rhodes Eddy, eds,

 

Understanding Transgender Identity

 

(Grand Rapids, MI: Baker Academic, 2019).
"Nahum Zenil: The Virgin Mary Became My Mother," in Joseph Goh and Robert Shore-Goss, eds,

 

Unraveling Systems from Within

 

(Routledge, UK, 2019).
"Transgender Experiences in the United States," in Chris Dowd and Christina Beardsley,

 

Transfaith: A Transgender Pastoral Resource

 

(

Darton Longman & Todd Ltd, 2018).

Book Review:

 

This is My Body: Hearing the Theology of Transgender Christians, in

 

Theology & Sexuality

, Vol. 23: No. 3, September 2017.

"The Power of 41%: A Glimpse into the Life of a Statistic,"

 

Journal of Orthopsychiatry

, Vol 86 (4), 2016, 373-377.

"Philippians," in

 

The Queer Bible Commentary

, Bob Goss and Mona West, editors (London, SCM Press, 2006).

"Eating the Crumbs that Fall from the Table," in 

Take Back the Word: A Queer Reading of the Bible

, Bob Goss and Mona West, editors (Cleveland: Pilgrim Press, 2000).
Research Interests
Social Transformation

Spirituality and LGBTQ Artists

LGBTQ and Transgender Issues in Religion, including LGBTQ religious history

Intersections of sexuality, gender and religion

Theology and spirituality of immigration
Sample Courses
Sex and Religion in the Public Square

Comparative Religious Ethics

Leadership for Social Transformation

Religion and Popular Culture
Experts Guide
LGBTQ and Transgender Issues in Religion

Sexuality, Gender and Religion

Public Theology

Sexual Ethics