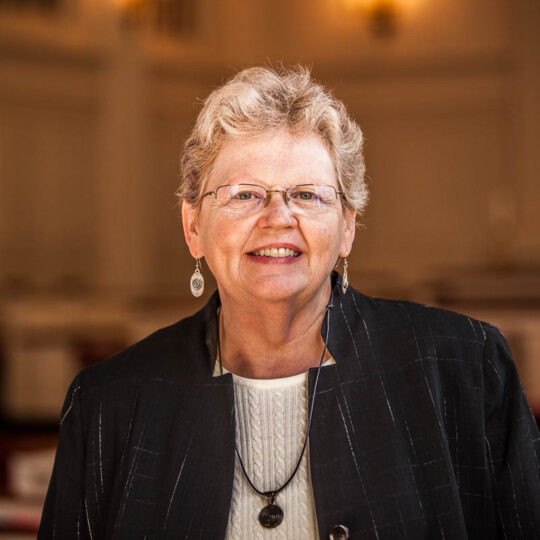 ---
ADJUNCT PROFESSOR
Joretta Marshall, M.Div., Ph.D., retired from service to Brite Divinity School as Professor of Pastoral Theology, Care and Counseling in June 2021. She served as Dean of Brite Divinity School between 2012 and 2019. Prior to joining the faculty at Brite, Joretta served on the faculties of Vanderbilt University Divinity School (1989-1993), Iliff School of Theology (1993-2001), and Eden Seminary (2001-2007), where she was also Academic Dean (2001-2005).
Joretta is completing a manuscript with Rev. Dr. Christie Neuger on narrative lay pastoral care (Fortress Press, 2022). She is also the co-author of Pastoral Care in Rural Congregations (with Jeanne Hoeft and Shannon Jung of St. Paul School of Theology), published by Fortress Press in 2013. Other written projects include, Counseling Lesbian Partners and How Can I Forgive?, She is co-editor of Forgiveness and Abuse: Jewish and Christian Reflections."(with Marie Fortune), and The Formation of Pastoral Counselors: Challenges and Opportunities (with Duane Bidwell), and has authored a number of articles in professional and church-related journals.
As Director of the Carpenter Initiative in Gender, Sexuality, and Justice at Brite Divinity School, Joretta worked with students, churches, and communities to promote reconciling conversations and training around sexual orientation and gender identity. Trained as a Pastoral Counselor, Joretta was a Diplomate in the American Association of Pastoral Counselors where she served as President (2008-2010). She is an Ordained Elder in the United Methodist Church and holds membership in the Mountain Sky Conference.
Education
Ph.D., Vanderbilt University, Nashville, TN—Religion & Personality
M.A., Vanderbilt University, Nashville, TN
M.Div., Iliff School of Theology, Denver, CO
B.A., Westmar College, LeMars, IA; Spring 1976