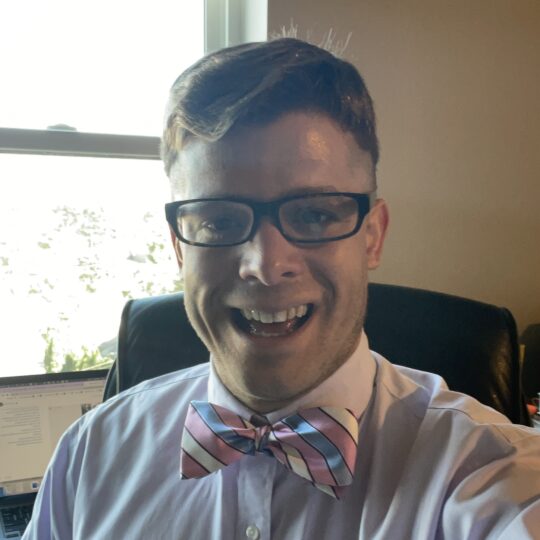 ---
ADJUNCT PROFESSOR
Jimmy Hoke, M.Div., Ph.D., researches and teaches at the intersections of queer and trans studies, feminist studies, classics, and Biblical Studies, with an emphasis on Paul's letters, the New Testament, and early Christianity. Jimmy is the author of Feminism, Queerness, Affect, and Romans: Under God? (SBL Press, 2021), which reads Paul's letter to the Romans with a queer and feminist lens. He also uses the letter as an avenue to imaginatively reconstruct the histories of the queer wo/men who engaged and debate with Paul in Rome's Christ-assembly.
At United, Jimmy is excited to introduce students to Paul's letters, Revelation, and other New Testament texts from a variety of different lenses and to help them engage ways of responsibly interpreting these texts in a number of contemporary publics. Jimmy is also a faculty member at Luther College, where they teach courses in Biblical Studies, Religion and Science Fiction, and Queer and Trans Religions.
Jimmy lives in Minneapolis and is getting involved in a local PC(USA) congregation. Jimmy has previously worked as a staff member of a Presbyterian congregation in New Jersey, where they directed Educational Ministries.
Education
Ph.D., Drew University—New Testament and Early Christianity
M.Div., The University of Chicago
B.A., Furman University