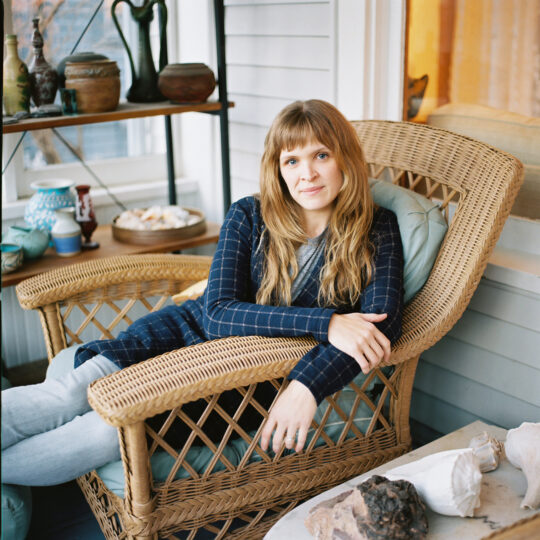 Jennifer Awes Freeman
---
Associate Professor of Theology and the Arts/Program Director for Theology and the Arts
Jennifer Awes Freeman is associate professor of theology and the arts and program director for Theology and the Arts at United Theological Seminary of the Twin Cities. She came to United in 2018 after teaching at the University of St. Thomas as a Louisville Institute Postdoctoral Fellow. She received her PhD in 2016 from Vanderbilt University where she specialized in the relationship between art and theology in the early Middle Ages.
Awes Freeman's publications have examined the role of images and material culture in religious meaning making during Late Antiquity and the early Middle Ages. Her research considers images as theological resources independent of texts, iconoclastic acts against images as constructive statements, and the dynamic interpretations of a given image in various communities and periods. At United, she teaches courses on the arts and historical theology. She lives in St. Paul with her husband and three children, and attends Holy Trinity Orthodox Church.
Education
PhD, Vanderbilt University
MA, Vanderbilt University
MAR, Yale Divinity School
BA, Bethel University
Books
Translation
In honorem sanctae crucis

 

by Hrabanus Maurus (draft).
Peer Reviewed Articles and Chapters
"Theological Meaning and Artistic Influence in the Early Middle Ages: A Case Study," (draft).
"Erasing God: The Ashburnham Pentateuch in its 9th c. Context and Beyond,"

 

Allegorica

 

30 (2015): 3-14.
"Theologizing Gender in the

 

Rothschild Canticles,"

 

Medieval Feminist Forum

 

48.2 (2012): 68-93.
Non-peer Reviewed Invited Articles and Chapters
"Altar-ed Arks: Form as (Theological) Function in Late Antique and Early Medieval Reliquaries,"

 

Death and Rebirth in Late Antiquity,

 

ed. Lee Jefferson, Lexington Books (August 2022).
"Good Shepherd," "Nimbus," "Scala Coeli," in

 

Brill Encyclopedia of Early Christianity,

 

ed. Paul J. J. van Geest, et al., Leiden: Brill (November 2018).
"The Kiss of Christ as Communion,"

 

ARTS

 

29.1 (Fall 2017): 36-53.
"The Council of Nicaea (325)," "The Council of Constantinople (381)," "Ecumenical Councils," in

 

Great Events in Religion: An Encyclopedia of Pivotal Events in Religious History,

 

ABC-Clio (2016).
"The Good Shepherd and the Enthroned Ruler: A Reconsideration of Imperial Iconography in the Early Church," in

 

The Art of Empire: Christian Art in its Imperial Context,

 

Lee Jefferson and Robin Jensen, eds. (Minneapolis: Fortress Press, 2015), 159-195.
Research Interests
Art and Theology
Material Religion
Theological Aesthetics
Medieval Art and Architecture
Medievalisms
Sacred Space
Liturgy
Orthodox Christianity
Theology of Icons
Classes taught
History of Arts and Theology
Arts Praxis
History of Christian Theologies
Religious and Theological Interpretation
Medieval Women Mystics