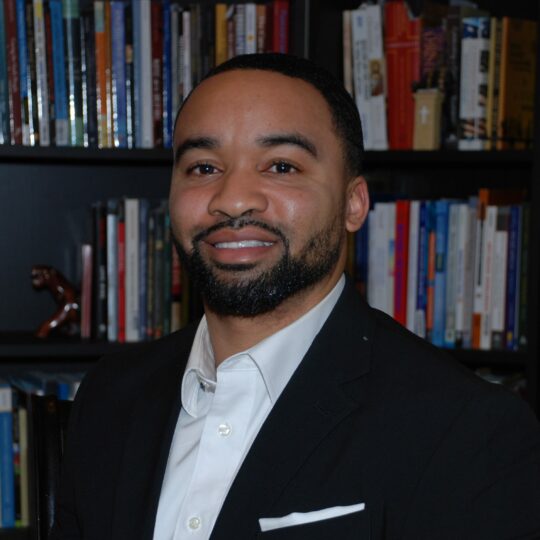 ---
Assistant Professor of Pastoral Theology and Social Transformation and Director of Anti-racist Initiatives
Rev. Dr. Gary F. Green II is assistant professor of pastoral theology and social transformation and director of anti-racist initiatives at United Theological Seminary of the Twin Cities. He earned his PhD from Brite Divinity School, where he focused on issues related to young African American men through the lens of public pastoral theology. His dissertation, "Playing the Game: Unmarking 'Beast' from the Bodies of Young Black Men," is a project that seeks to humanize young black men by allowing their voices to challenge stereotypical scripts that cast them as "beasts" for public consumption.
His broader research interests involve raising consciousness to issues of race, masculinity, and power, particularly when these issues are uniquely disclosed in spaces that are often overlooked by the Church and the Academy. Gary is committed to highlighting neglected sources in his research as a way to prioritize the revolutionary potential of voices that have gone unheard. His ultimate goal is to contribute to theological perspectives that can more adequately undergird sociopolitical redress for oppression in marginalized populations in the United States.
In addition to his academic work, Gary hopes to help religious communities become more socially engaged around issues of justice and social ethics. He is an ordained minister who has served the Black Church, and has facilitated public conversations about theology, sport, and justice.
Gary values critical engagement with congregations and faith leaders, inviting them to become more theologically critical and culturally aware. He believes these critical conversations can help religious leaders better recognize the complexities of privilege and oppression both inside and outside of the church.
Beyond his intellectual and ministerial endeavors, Gary has a passion for comedy, music, and film. He is fascinated by the creative genius of comedians, music producers, and film writers, and secretly wishes he could do all these things in another life. He is also a former athlete, and loves to watch sports with family. But above all, his favorite thing to do is spend time with his wife, Monica, and their beautiful children, Ella and Elliott.
Watch Gary's Installation Service.
PhD, Brite Divinity School, Fort Worth, TX—Pastoral Theology: Transforming Persons, Communities, and Practices
MDiv, University of Kansas, Lawrence, KS—Homiletics/Social Ethics
BGS, University of Kansas—Applied Behavior Science: Youth Development and Juvenile Justice
Publications
"A Call to Mediate… the Need to Understand." In Waking to the Holy: Sermons from the 2011 National Festival of Young Preachers, edited by Lee Huckleberry, 54-58. St. Louis: Chalice Press, 2011.
"A Call to Mediate… the Need to Understand." In From Generation to Generation: A Commemorative Collection of African American Millennial Sermons from the Festivals of Young Preachers 2010-2015, edited by Winterbourne L. Harrison-Jones, Chapter 34. St. Louis: Chalice Press, 2015.
Research Interests
Public Pastoral Theologies
Care of Young African American Men
Critical Race and Gender Theories / Black Masculinities
Performance / Performativity / Theological Anthropology
Racial and Gender Politics in Competitive Sport
Cultural Criticism / Popular Culture