Your Path, United's Programs
Choose your vocational path through one of United's available degree programs.
Pursue your faith-based vocation with one of our four graduate-level degrees below. Each degree offers different options for concentrating your study in a particular subject area, depending on your specific goals and interests.
A degree from United will set you up for success in congregational ministry, chaplaincy, non-profit work, arts activism, public policy, academia, social services, and more.

Master of Arts
Are you interested in religion and theology primarily from an academic perspective? Want to pursue a Ph.D. and/or a teaching role in a religious or academic institution? If that sounds like you, it's time to see what United's Master of Arts degree has to offer.

Master of Arts in Leadership
Are you looking for the theological framework and practical skills you need to become an effective leader? Our Master of Arts in Leadership degree is ideal for those who wish to lead in non-faith vocational paths or from a faith-based perspective, but who aren't interested in pursuing traditional ordination.

Master of Arts in Ministry
The Master of Arts in Ministry degree is a focused academic and practical ministry training program, designed for flexibility and efficiency. If you're preparing for ministry but do not need and desire an MDiv, the MAM will provide you with foundational ministry knowledge and skills at a fraction of the time and cost.

Master of Divinity
Prepare for the pulpit and beyond with this versatile ministry degree. Whether you're called to ordained parish ministry or board-certified chaplaincy, your Master of Divinity degree at United will prepare you to be an effective and compassionate faith leader in an ever-changing world.

Doctor of Ministry
Increase your capacity to minister in our globalized and multifaith world. United's Doctor of Ministry degree offers specialized, focused training designed to further enhance the ministry of those with substantial experience in a ministerial leadership role.

Certificate in Spiritual Direction
Requiring only 12 credits, United's Certificate in Spiritual Direction program will prepare you with the required knowledge and skills to effectively support others in their personal spiritual development in both one-on-one and group settings. This program addresses the increasing demands for credentials and competency in the field.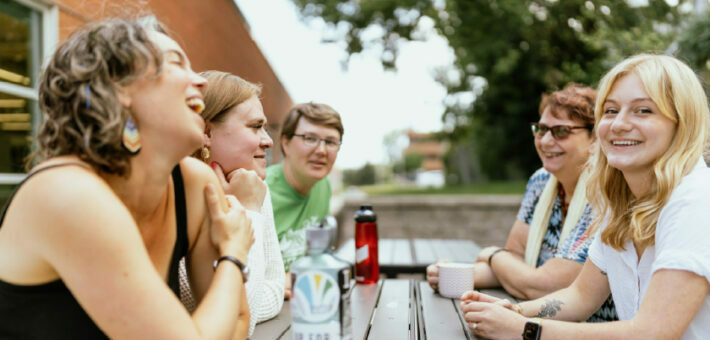 You've Found Your Calling—
Now Take the Next Step
Wherever you're at in your vocational journey, we're here to help guide you.