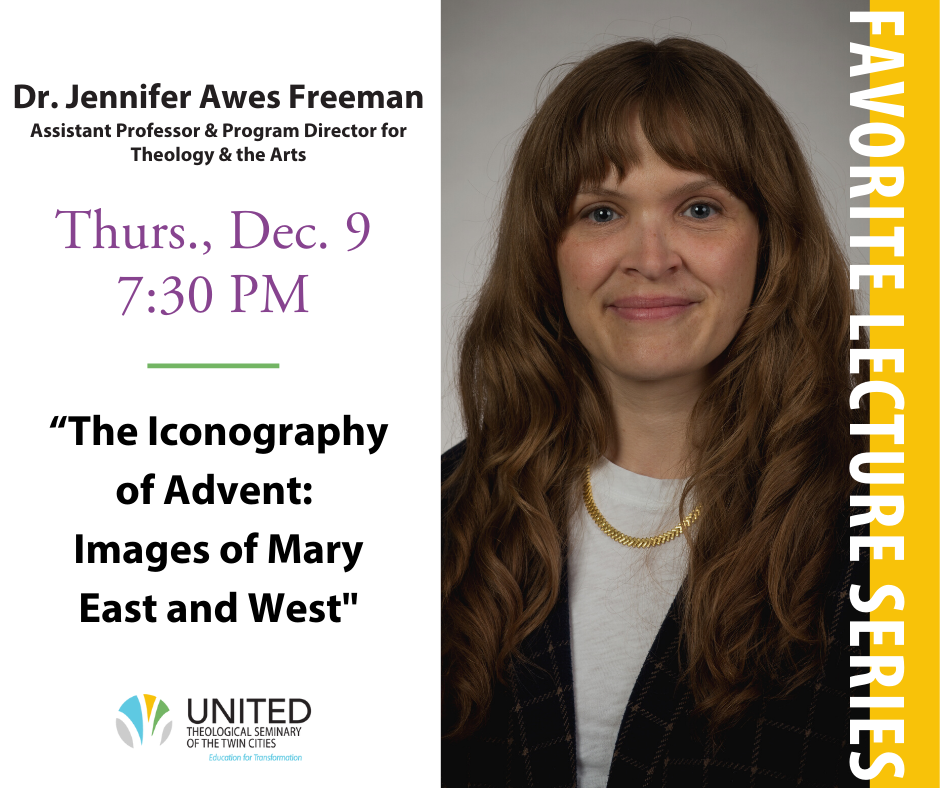 The Iconography of Advent: Images of Mary East and West
Presented by Dr. Jennifer Awes-Freeman

Via Zoom; free to attend
Images of the Virgin Mary are so ubiquitous in western culture that it's often difficult to see them—and indeed Mary herself—afresh. This is perhaps most true during the Advent and Christmas season when she appears on greeting cards, magazine covers, and even postage stamps. This lecture will explore early Christian, medieval, and Byzantine depictions of Mary and will consider some similarities and divergences between Eastern and Western images of the Mother of God, and what we might glean from such a rich and complex theological tradition.
United's Favorite Lecture Series
Every teacher has one—the lecture that they love the best, the one that they can literally feel in their bones when they deliver it in class. In this series we invite you to get to know United's current faculty and get a taste of what happens in the classrooms at United. These favorite lectures will be delivered on Zoom, so enjoy it with a family member, invite a far away friend, or host your very own "watch party." Whatever the format, take this opportunity to learn what it is like to experience the transformative learning experience that happens in the classrooms at United. All lectures are free and open to the public.