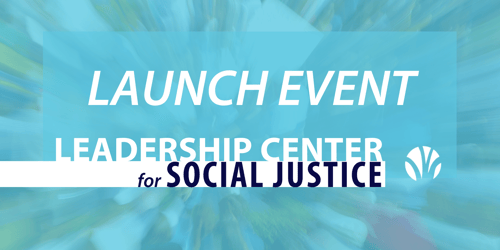 THURSDAY, SEPTEMBER 22, 2022 | 6 PM CT IN PERSON | 7 PM CT ONLINE
Join us for the official launch of the Leadership Center for Social Justice! We will gather for an evening to celebrate the launch of the Center and connect with each other over appetizers and drinks. We will also hear reflections from our Teaching Fellows and meet the members of the inaugural cohort for the Leadership Center for Social Justice program.
Please note: Persons on campus need to be fully vaccinated. While masks are not required, visitors should wear a mask in accordance with health risks and the seminary's COVID policy.
Register > Deadline September 16, 2022
Contact Stella Pearce (spearce@unitedseminary.edu) for more information.
*If you plan to attend via livestream online at 7:00 pm, click here to join via Zoom.