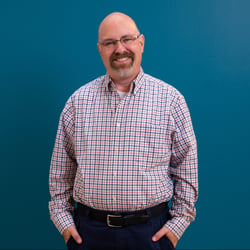 Justice & Joy: Social Transformation as Spiritual Practice
Justin Sabia-Tanis, Assistant Professor of Christian Ethics and Social Transformation Supported by The McVay Endowment and Program Director for Social Transformation
Our sacred traditions set before us visions of a just and peaceful future—a world it is increasingly urgent to create if we are to survive. This lecture will consider how viewing our work for social justice as a practice of faith can lead us to greater spiritual depth and meaning in our lives and how our spirituality sustains us to engage in long term, effective, and meaningful work for justice. We will look at why faith calls us to do the work of transformation and how this leads to both justice and joy.
United's Faculty Favorite Lecture Series
Every teacher has one—the lecture that they love the best, the one that they can literally feel in their bones when they deliver it in class. In this series we invite you to get to know United's current faculty and get a taste of what happens in the classrooms at United. These favorite lectures will be delivered on Zoom, so enjoy it with a family member, invite a far away friend, or host your very own "watch party." Whatever the format, take this opportunity to learn what it is like to experience the transformative learning experience that happens in the classrooms at United. All lectures are free and open to the public.